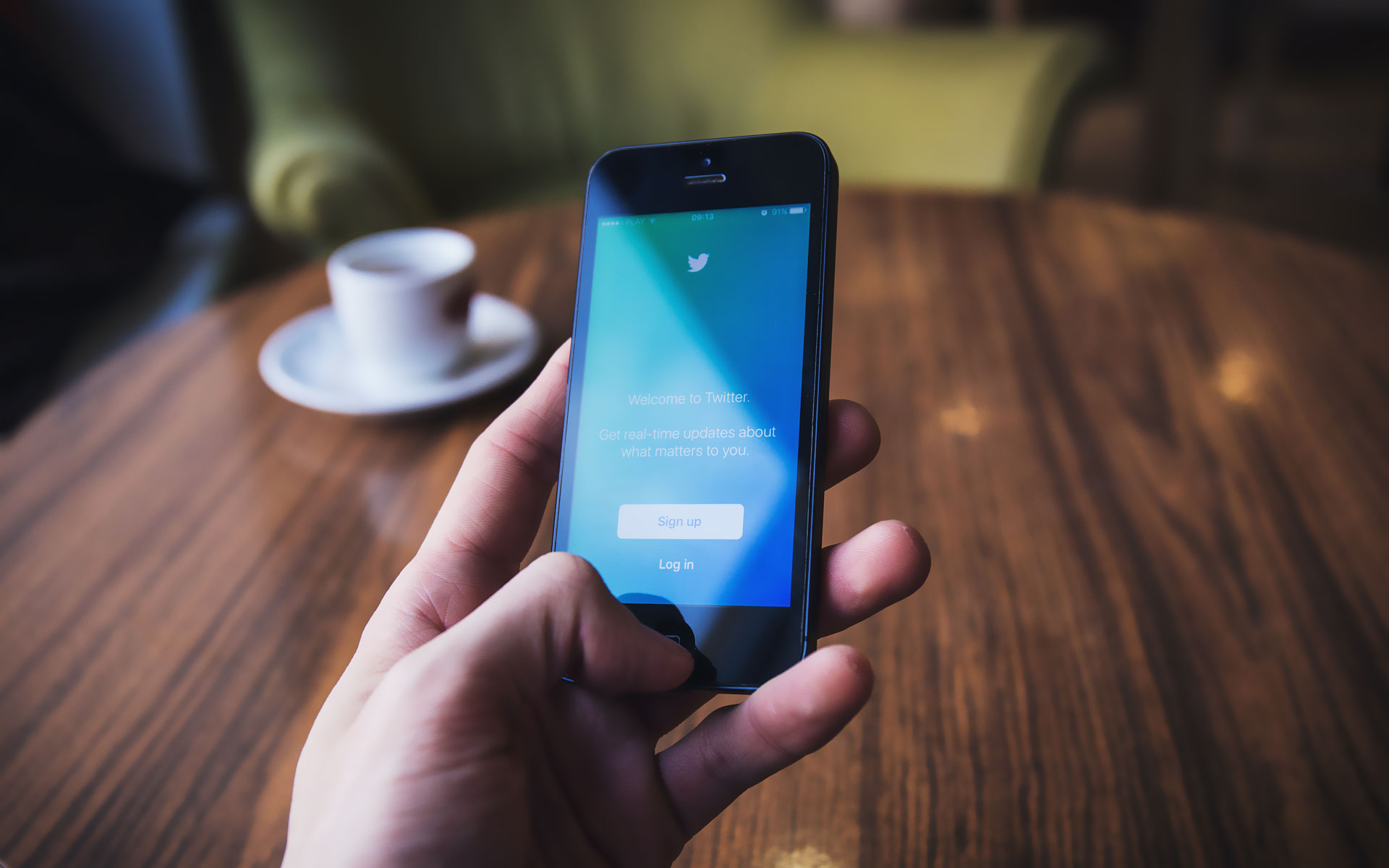 The Value of Twitter to Your Small Business
by Jonathan LeRoux
Content Marketing
August 1st, 2019
Twitter, the fast-paced, character-limited social platform may not seem like a good fit for your business's social media strategy at first blush; however, the multi-faceted value it provides from both a business-to-business (B2B) and business-to-customer (B2C) standpoint is too valuable to ignore.
Twitter's Business-to-Business Value for Small Businesses
Businesses and customers alike are what comprise the Twitter landscape. From a business-to-business perspective, Twitter can be an incredible resource for establishing connections, gaining insight into industry developments, and keeping tabs on potential movers and shakers that can potentially provide your business with valuable exposure and mentions.
Let's delve into what Twitter offers your small business from a business-to-business standpoint:
Twitter is an up-to-date information hub for your industry
Twitter, for nearly every type of business, is a rich hub of up-to-the-minute information for your industry. No matter your business, you're sure to find a related community that is lively and thriving.
These communities are a fantastic mix of potential industry professionals and organizations that are deeply invested in and around your industry. Twitter makes it easy to identify who among these communities is sharing the highest quality information, and by simply following these profiles, you can quickly have your finger on the pulse of your industry.
Twitter is a powerful business networking tool
Within Twitter, you'll find many small to medium-sized businesses, like yours, that are looking to expand their followership and make meaningful connections. In many cases, simply following a business is likely to earn you a reciprocated follow and allows you both to mutually benefit from one another's unique insight on the industry you're both a part of.
Twitter helps you demonstrate your industry expertise and unique value
At some time during the development of your small business, and likely well before your business was even founded, you knew how you could serve customers within an industry better or how to provide unique value that wasn't previously within that industry.
While your company blog should the primary vehicle by which you demonstrate your expertise, Twitter is an excellent resource for sharing your unique insights and methods to both potential customers and within your industry whom you otherwise wouldn't have had the opportunity to connect to.
Twitter's Business-to-Customer Value for Small Businesses
According to Twitter's most recent earnings report, Twitter is home to 320 million active monthly users and continues to climb. This is a huge pool of potential connections, customers, and future advocates for your business. Unfortunately, a lot of businesses don't readily grasp how incredible valuable Twitter is for establishing long-term, meaningful connections with their customers.
Twitter closely connects you with your current and potential customers
When someone follows your business on Twitter, be they an existing or potential customer, they're showing a desire to connect with you and your business. Their follow signifies that they see you as a potential solution to a problem and want to get to know your company better.
By interacting with your followership on a personal level, be it through liking their interesting viewpoint on an industry issue, retweeting their awesome website content, or voting on their poll concerning what's the best hot dog topping (mustard, by the way), you're interacting with them on a much more personal level.
Small, friendly interactions on Twitter go a long way and help to humanize your company. We live in an era where the up and coming consumers are tech savvy and can quickly weed out inauthenticity, empty advertisements, and anything that falls short of being open and authentic.
Your audience will very quickly pick up on your company's level of authenticity and tone. If you outwardly show that you're dedicated to being real, honest human beings, your potential gains through social media are limitless.
Twitter helps you understand the real problems and frustrations your customers are facing
If your audience has a problem -- whether it be in relation to your company, your industry, or not -- if you connect to them, help them solve it, and do so with a stellar attitude, you're well on your way to turning a follower into a customer and future advocate for your brand.
The true purpose of Twitter and all social media is to connect you to the problems and frustrations of your audience. By understanding the problems your customers face and what keeps them up at night, you have critical insight that allows you to better position yourself to be the business that solves their problem.
Twitter helps you know your audience
Twitter, at no cost, offers an incredible resource to help you better understand your audience: Twitter Analytics. Twitter Analytics, specifically the "audiences" tab offers numerous insights as to what drives the attention of your audience.
Let's dive in and look at what exactly Twitter Analytics lets us know about your audience:
Audience Lifestyle
Twitter collects an obscene amount of data about everything their users do on their platform. This data collection results in an incredible level of detailed insight that you have access to concerning your followers and organic audience's lifestyle. Twitter Lifestyle Analytics allows you to see:
General Interests
Using this, you can clue into what your audience might like to do in their free time and what they might be talking about most on Twitter.
How would you use this, though?
Say you run a hiking and outdoors supply store, but you're seeing a large portion of your audience being interested in technology news. Though it might seem like a dichotomy for your outdoors-oriented audience to be interested in tech, you can use this to your advantage.
Consider drafting content that focused on the best apps to use in the outdoors or what outdoors-related technology is a must-have for your audiences next trek into the great outdoors.
This type of content isn't useful only to your audience, but can also help you earn fruitful relationships with the makers and distributors of these devices and tech -- and all of this was made possible from the insight that came directly from Twitter.
Occupation
By understanding where your audience spends their working hours, you gain insight as to many of the problems that are swirling through their heads.
With this data, consider how your business might be able to produce or tools related to your industry that might help solve some of your audience's workplace woes, or bring delight to them during the work day.
Audience Demographics
Twitter also allows you to understand where your audience is divided along gender and age lines. By understanding your audience's age and sex, you add valuable, unique viewpoints within your content.
For example, your men's haircare product business will naturally appeal largely to men; however, Twitter Analytics might reveal that over 30% of your audience is female. This insight can allow you to look at the content you're developing with a new perspective: how your product can help the ladies in the life of your male audience.
Audience Purchasing Behavior
By understanding your audience's consumer purchasing habits, you gain insight into not only what products or services your company might wish to pursue, and you better understand where your audience goes for their other goods and services.
Armed with this data, you'll begin to see what business connections might be fruitful to pursue and how your networking efforts can help get your business in front of your target audience by being where they are as they shop for other goods and services.
Audience Device Preferences
Mobile? Laptop? Desktop? Tablet? There's a plethora of devices that your audience will use to connect to you, and this data can help you fine tune your marketing efforts to maximize for maximum appeal.
Have a large mobile audience? It would be wise to consider whether or not your website is mobile-friendly and, if not, begin taking steps to make it so.
The experience that your audience has with your website and your products is of the utmost importance. If your website won't load on their mobile device, or is dreadfully slow on their mobile network, that potential customer is gone, and their first impression of your business is slow, unreliable, and broken.
Investing in Personal, Human Connection
Having your business on Twitter allows you to, above all, connect with your audience and your industry peers on a personal level. It allows your company to open up, show its humanity, and better solve the problems that your audience is facing.
Join Our Community!
Like us on Facebook

Follow us on Google+

Get real-life, actionable content that helps your Tulsa-area small business succeed.

Thank you!
You've been subscribed to out mailing list.